I am always looking for support from like minded people and companies, especially local businesses to me.
If you are part of a business that would benefit from partnering with me and Gravity Fuelled Motorsport, do please get in touch to discuss options and costs.
The possibilities are numerous, but examples could include:-
•

A dedicated page on this website

•

Your logo in the footer on all pages

•

Your logo on the race car

•

Your name on the race car

•

Full wrap of the car with your branding

•

Your logo on the race suit

•

Your name on the race suit

•

Your logo on merchandise

•

Facebook links

•

Instagram links

•

LinkedIn links

•

Social Media mentions

•

Photo shoots with your team or product

•

Attending your product launches

•

Hospitality at events

•

Tickets to the races

•

After dinner speaking
The costs are not astronomical due to the areas of motorsport I operate in, so don't be put off before discussing with me.
The benefits include placement of your logo and branding on all the major UK race circuits through the year, reaching hundreds of spectators with each lap of the race. Even during the Covid-19 restricted races, there were still a good number of people watching and attending the races, each car is allowed a certain number of support crew.
The commentary is always keen to mention sponsors and support as it benefits all.
The Event Programmes include pictures of the cars and drivers.
Plans are evolving for 2021 and 2022, with another keen sponsor or two on board, the plans will be announced and set in motion, so do please get in touch.
Below is a selection of the companies who already assist and indeed sponsor.
For over 40 years, Northern Commercials have been raising the standards of excellence for service to transport operators throughout the UK. With 7 dealerships and 5 authorised repairers, we are able to offer award winning Fiat and Iveco commercial vehicles, parts and services throughout the country. http://www.nor-com.co.uk.
We are really proud to have the assistance of Motul via Witham Group.
The Motul motorsport products are the best by some margin.
I only use Motul's 300V 5W40 engine oil, Gear 300 in the Gearboxes and Gear 300LS in the differentials. Of course the brakes use Motul's RBF600.
We can supply all the Motul products, contact us for prices and availability.
Taxave provide an accounting, tax (personal and business) and book-keeping service, specifically aimed at helping small businesses, the extensive range of services we offer, cover all those financial and paperwork jobs that distract you from growing your business.
You can cherry pick the required services and we will package them all up for a fixed price. Also all the consultations are free and you will find the costs hard to beat.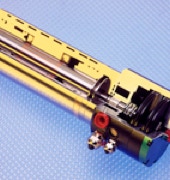 Rotech are masters of balancing and machining. Contact them for highly accurate dynamic balancing of rotating components such as Crankshafts, Clutches, Flywheels… you name it.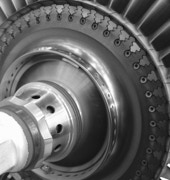 Zero Exhausts helped us develop and manufactured the side exit exhaust systems we use.
Zero were able to work to fine tolerances with the engine in the car, the result is perfectly fitting system tunes to the engine, with repackage silencer attached with V-band clamps.